McKenzie McKenzie are proud to announce their acceptance as full members of the Society of Professional McKenzie Friends (Membership No: FM10162) 
You can view our certification here.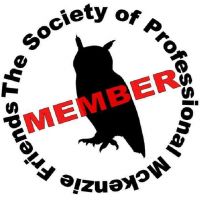 The Society of Professional McKenzie Friends was set up as a voluntary self-regulatory body to help protect consumers and courts.
Its members must be insured, have qualifications and comply with court rules and good practice.
The reason for joining the Society was very simple,
The activities of McKenzie Friends are not controlled.
Anyone can call themselves a McKenzie Friend.
Some McKenzie Friends have professional qualifications in law or in other subjects. Others do not.
McKenzie McKenzie only has professional McKenzie Friends with legal qualification and experience of family and civil law.
We have full professional indemnity insurance in place for all the work and advice we provide and we are signatories to self regulation and comply with the Society's Code of Conduct and Rules of Good Practice as set out in Practice Note (Family Courts: McKenzie Friends) (No 2) [2008] 1 WLR 2757.
The Code of Conduct and Rules of Good Practice are available here on our website www.mckenzie-mckenzie.com